2022-06-29T16:00:00+00:00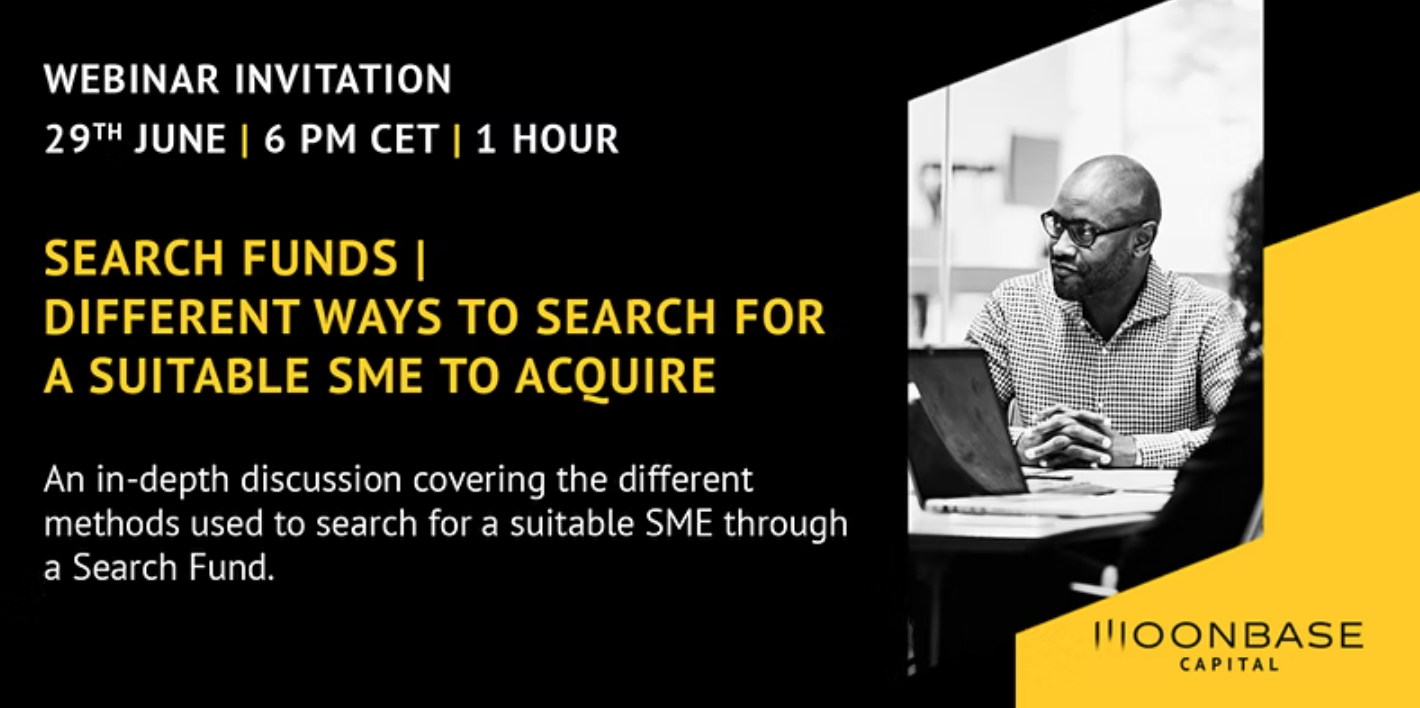 I am excited to announce that Moonbase Capital will be hosting a webinar on June 29th at 6 pm CET, where we will be discussing how to search for a suitable company to acquire from the entrepreneur's perspective.
I will be joined by our Search Fund entrepreneurs Christopher Bates, Louis Jardel and Pierre Donvez to discuss how to acquire a company through a Search Fund.Here are some of the key topics we will cover in the webinar:
- The methods and criteria used to search for a suitable SME through a Search Fund
- The biggest challenges entrepreneurs face when searching for a company
- How to contact business owners and impress in meetings.
Reserve your spot by registering through this link:
https://www.eventbrite.com/e/search-funds-different-ways-to-search-for-a-suitable-sme-to-acquire-tickets###-###-####
For more information or to RSVP, please
sign in
.