CURRENT STATE OF M&A AND THE IMPACT OF COVID-19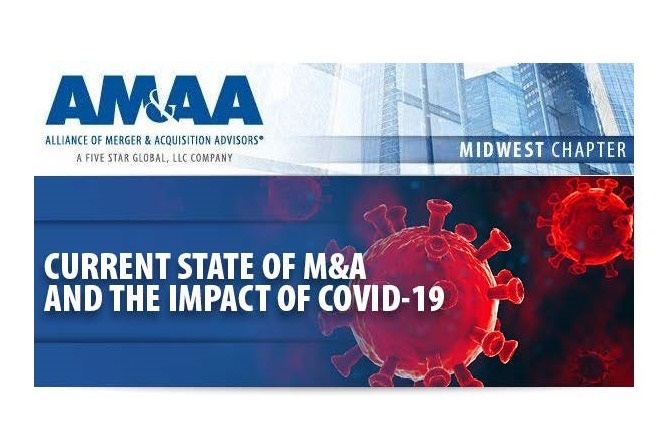 There's been a lot of talk about how Covid is affecting M&A. While we saw a rally in June, the middle market is still not back to where it was. We've put together a panel of experts to discuss what all this means, including:
o The impact on pricing and valuations.
o Ramifications of changes in lender terms.
o Tools for bridging the gap between buyers and sellers.
This is important information for you to know in helping you move transactions forward. Please contact me for a copy of my whitepaper.
The AM&AA Webinar will be October 1 at 4:30 pm cst and includes networking. I look forward to your participation. The link for registration is:
https://bit.ly/2GLarXe