COMMON RISKS TO MITIGATE OR ELIMINATE WHEN BUYING OR SELLING A BUSINESS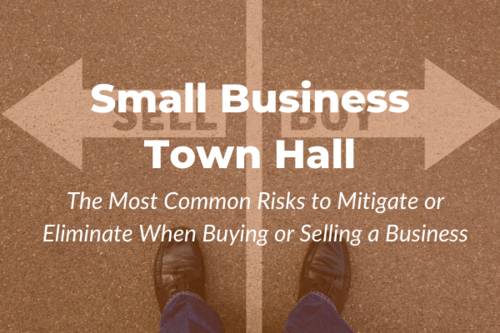 Register Here:
https://zoom.us/webinar/register[redacted]WN_ptz-lyvQTOOwrHmtvMcA4A
Al Danto is the managing partner of Exit Advisors, LLC which advises the owners of privately held companies in developing and completing exit strategies, valuations, and due diligence representation. Al has over 30 years of experience with startup and entrepreneurial companies as well as expertise in the acquisition, valuation, and divestiture of business interests. Al has served as a lead representative on a wide range of business acquisitions and valuation engagements. He has proven experience working with lenders, private equity groups, and individual purchasers. He has served on a variety of boards, including the alumni board of the Jones Graduate School of Business at Rice University and the Entrepreneurs Organization.