2021-03-09T14:00:00+00:00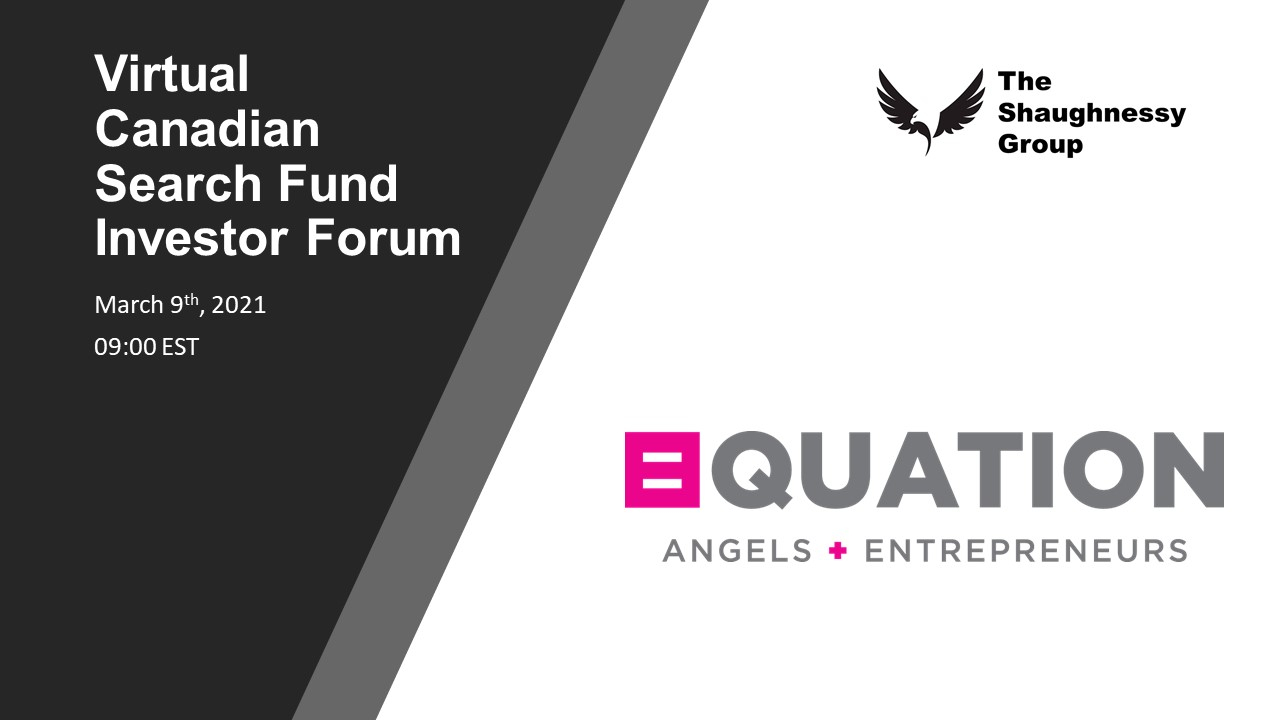 Join Equation Angels on March 9 as they moderate this 3-hour introductory session to accredited Canadian Investors on Search Funds. You will be introduced to the various forms they take and provided with an overview of this asset class that can be used within an angel investing portfolio.
A panel of experts will provide greater insights into:
*What is a Search Fund and what you need to know about Search Funds?
*Comparative returns to other investment activities.
*Search Fund limited partnerships and the LOIs/Deal Structures.
*An investors' perspective from operator to Angel to Search Fund investor.
In addition to expert speakers and panels, a networking opportunity at the halfway point will give you the chance to ask questions and meet Investors, Professional Advisors and Entrepreneurs wanting to learn more about Canadian Search Funds.
Register in advance for this meeting:
https://us02web.zoom.us/meeting/register/tZUkcOqvpjkiGNGDs2u1xmQ_cKT_DWAmfZOg
After registering, you will receive a confirmation email containing information about joining the meeting.
For more information or to RSVP, please
sign in
.