2021-10-13T18:00:00+00:00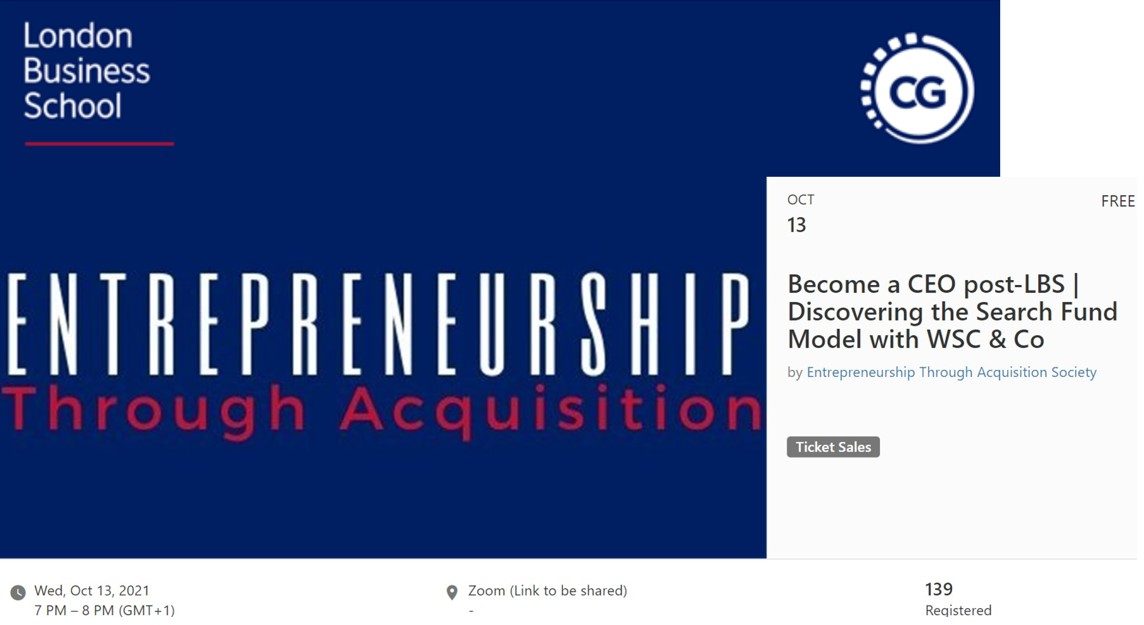 Event details
Wed, Oct 13, 2021
7 PM – 8 PM (GMT+1)
Are you looking to become a CEO post-LBS? Let ^
Searchfunder member
‌ from WSC & Company tell you how to achieve it. Ted will unveil what is the search fund model, why is an attractive career path for those with an entrepreneurial mindset, and what investors are looking for in high-caliber candidates.
WSC & Company is one of the most active search fund investment firms in the U.S. and internationally. WSC has backed over 100 search funds and acquired 50 operating companies. The firm is currently investing out of its second fund, a $100m USD fund focused on the traditional search model.
Ted Baxa is currently Vice President at WSC and leads the investment process in new search funds and portfolio management. He previously was a Director in the Portfolio Operations group at Dorilton Capital, a middle-market private equity firm in New York City. Ted was also an entrepreneur and operator, founding and running a digital technology and marketing services business focused on scaling revenue generation. WSC was an early client and Ted's passion for search fund investing spans nearly a decade.
https://e.cglink.me/2ka/r35191
For more information or to RSVP, please
sign in
.