2022-10-20T22:30:00+00:00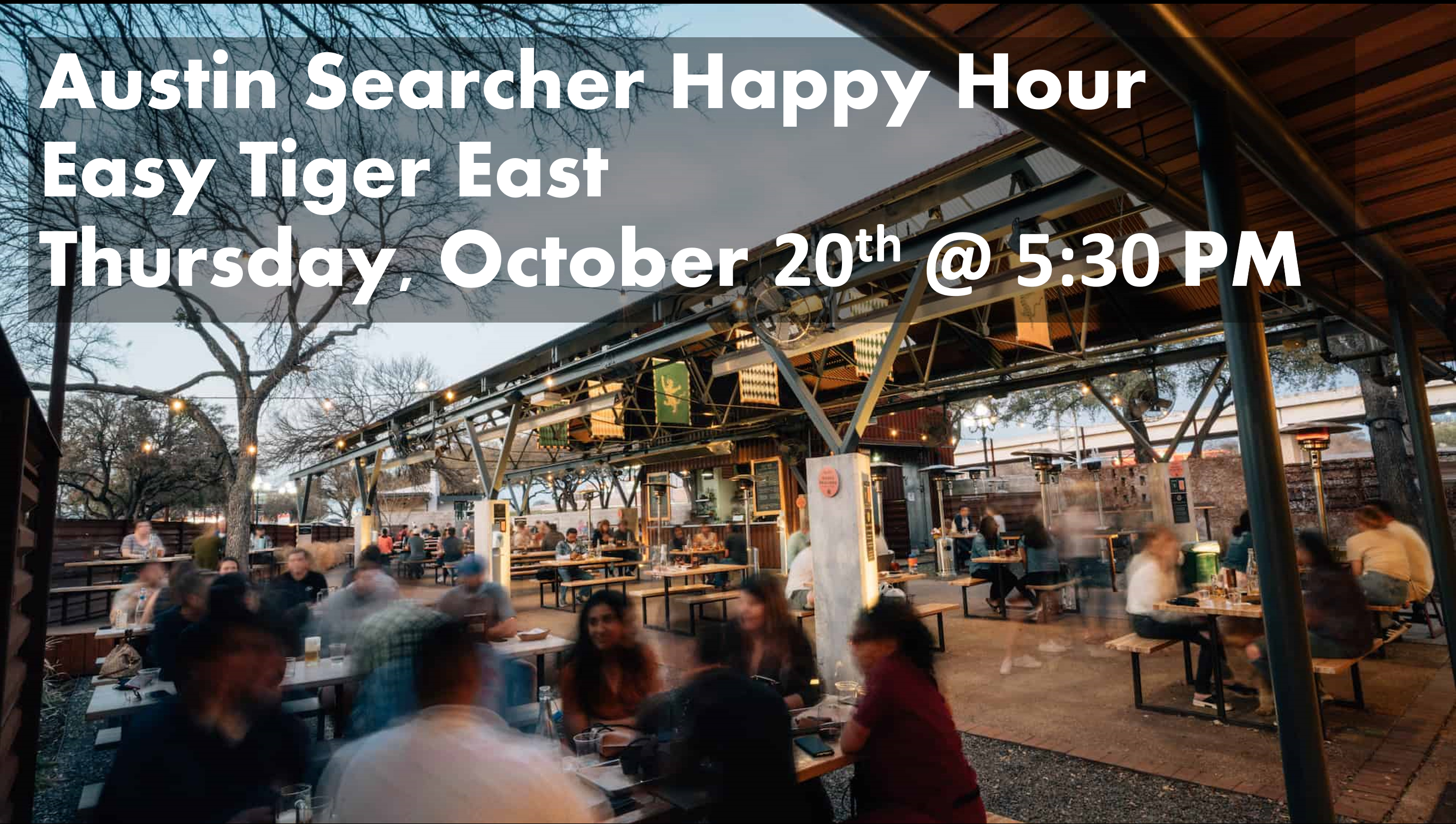 Austin-based searchers, investors, lenders, advisors, and allies!
Join my search partner and I at Easy Tiger East to network, share war stories, get to know the community, and have a couple of beers!
Don't hesitate to reach out if you have any questions or concerns.
Best,
Edgar
For more information or to RSVP, please
sign in
.