2023-08-04T23:00:00+00:00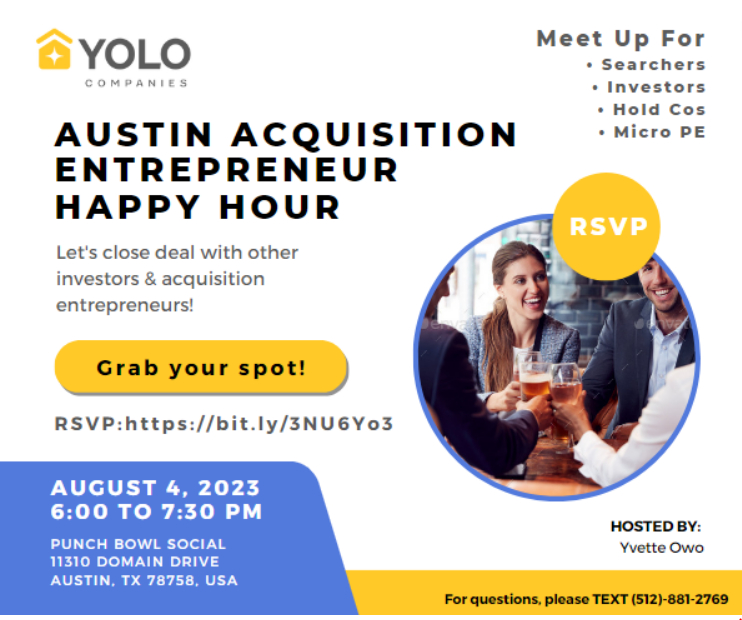 Did you miss the last Acquisition Happy Hour?
Now's your chance to grab tickets to our next event happening on Aug 4th at Punch Bowl Social at The Domain.
Come and be part of an exceptional community of SMB acquisition experts.
RSVP here -
https://bit.ly/3NU6Yo3
For more information or to RSVP, please
sign in
.