8TH ANNUAL BOOTH-KELLOGG ENTREPRENEURSHIP THROUGH ACQUISITION (ETA) CONFERENCE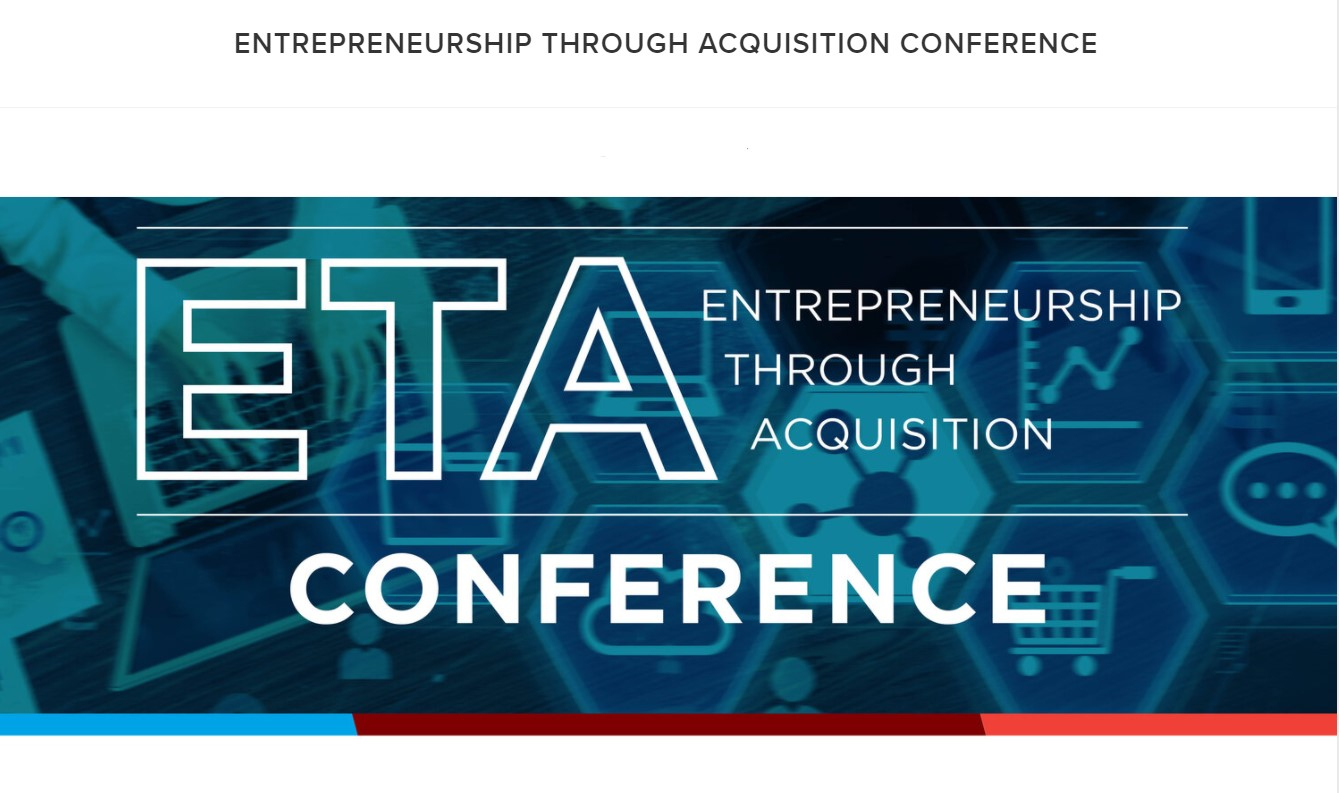 The ETA Group at Chicago Booth, the Polsky Center for Entrepreneurship and Innovation, and the Kellogg Innovation & Entrepreneurship Initiative are delighted to host the 8th Annual Booth-Kellogg Entrepreneurship through Acquisition (ETA) Conference.
This year's conference will take place in person in Chicago on Tuesday, November 16. We will also offer a virtual version of the conference.
The Booth-Kellogg ETA Conference is an annual event that brings together search fund entrepreneurs, investors, MBA students, faculty, and other participants in the ETA ecosystem to meet one another and share insights into this rapidly-growing area. Please check back frequently throughout the month of August as we will have venue updates, registration information and announcements of panelists, sponsors and networking opportunities.
Please email ^[redacted]‌ at the Polsky Center with any questions: [redacted] style='text-decoration:underline;' target='_blank' href='http://www.etaconference.com/?mc_cid=da09d2ff46&mc_eid=dc3150322b'>http://www.etaconference.com/?mc_cid=da09d2ff46&mc_eid=dc3150322b